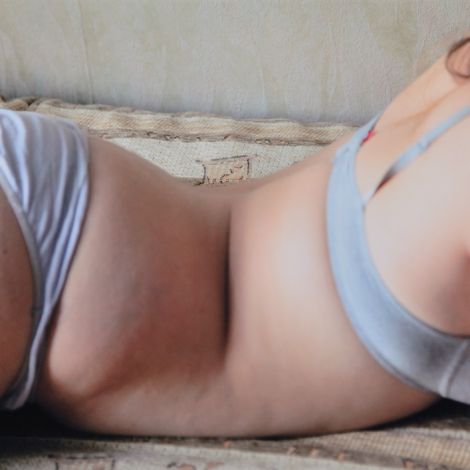 TELECHARGER LA BIOGRAPHIE & BIBLIOGRAPHIE

Né en 1938 à Kharkov, Ukraine / Born in 1938 in Kharkov, Ukraine
Vit et travaille entre Kharkov et Berlin / Lives and works between Kharkov and Berlin

EXPOSITIONS PERSONNELLES / SOLO SHOWS
Sélection depuis 2000 / Selection since 2000
2016
Fotoarbeiten, Kunstverein Wolfenbüttel, Wolfenbüttel, Germany
Boris Mikhailov – Ukraine, Fotomuseum Antwerpen, Antwerp, Belgium
Photo basel, Galerie Suzanne Tarasieve, Paris, Basel, Switzerland
2015
Arles, Paris…and, Galerie Suzanne Tarasieve, Paris, France
BORIS MIKHAILOV: Ukraine, Camera, Centro Italiano per la Fotografía, Turin, Italy
Yesterday's Sandwich, Galerie OKNO, Stubice, Poland
Mönchehaus Museum, Goslar, Germany
Io no sono io, Madre Museum, Naples, Italy
Profiles and…, Barbara Gross Galerie, Munich, Germany
2014
Paris Photo, Boris Mikhaïlov & Juergen Teller, Galerie Suzanne Tarasieve, Paris, France
Men's talk, Guido Costa Projects, Turin, Italy
2013
Boris Mikhaïlov – Four Decades, Dominique Lévy Gallery, New York City, USA
Die Bücher 1968-201, Sprengel Museum Hannover, Hannover, Germany
Boris Mikhaïlov – Salt Lake, Galería Casado Santapau, Madrid, Spain
Unrespectable. Restrospective, Kharkov City Art Gallery, Kharkov, Ukraine
2012
Boris Mikhaïlov, Promzona / Men's talk, Galerie Suzanne Tarasieve, Paris, France
Triptychs, Sprovieri gallery, London, United Kingdom
Time is out of joint. Photographs 1966-2011, Berlinischer Galerie, Berlin, Germany
Salt Lake, La Criée Centre d'Art Contemporain, Rennes, France (curator: Larys Frogier)
Boris Mikhaïlov – Tea Coffee Cappuccino, Galerie Suzanne Tarasieve, Paris, France
Boris Mikhaïlov – I am not I, Galerie Suzanne Tarasieve / LOFT19, Paris, France
2011
Boris Mikhaïlov, Art Hall Gallery, Tallin, Estonia
Case History, MoMA, New York, USA
Boris Mikhaïlov – Tea Coffee Cappuccino, Galerie Barbara Weiss, Berlin, Germany
Photography Calling, Sprengel Museum, Hannover, Germany
if i were a german, Guido Costa Projects, Turin
2010
At Dusk, Suzanne Tarasieve, Paris + FIAC, France
Yesterday's Sandwich, Damian Casado, Madrid, Spain
Utopia and Reality, Kunstverein Rosenheim, Rosenheim, Germany
2009 – 2010
1989. Ende der Geschichte oder Beginn der Zukunft ?, Kunsthalle Wien, Vienna, Austria
2009
1989. Ende der Geschichte oder Beginn der Zukunft ?, Villa Schöningen, Potsdam, Germany
Yesterday's Sandwich, Galerie Suzanne Tarasieve – LOFT19, Paris, France
Boris Mikhaïlov – Dusk, Deweer Art Gallery, Otegem, Belgium
2008
Red, Brown, Yeaterday's Sandwich, Art4.ru – contemporary art museum, Moscow, Russia
Fluid Street: Alone,Together, Kiasma Museum of Contemporary Art, Helsinki, Finland
Boris Mikhaïlov – Look at me I look at water or perversion of repose (1999), Galerie Suzanne Tarasieve, Paris, France
2007
Banzai!, Galerie Barbara Weiss, Berlin, Germany
Boris Mikhaïlov, Look at me I look at Water, Sprengel Museum, Hannover, Germany
Boris Mikhaïlov, Barbara Gross Galerie, Munich, Germany
Boris Mikhaïlov. Yesterday, kunst Meran im Haus der Sparkasse, Meran, Italy
2006
Yesterday's Sandwich, Shugoarts, Tokyo, Japan
2005
Butterbrot, Galerie Ilka Bree, Bordeaux, France
Look at me I look at Water, Centre de la Photographie, Geneva, Switzerland
Look at me I look at water / If I were a German / I am not I, Suzanne Tarasieve Paris, Paris, France
2004
Palau de la Virreina, Barcelona, Spain
In the Street, Galerie Barbara Weiss, Berlin, Germany
TV-Mania, Kunstverein Arnsberg, Germany
Galeria Helga de Alvear, Madrid, Spain
Institute of Contemporary Art, Boston, USA
2003
Boris Mikhaïlov: private Freuden, lastende Langeweile, öffentlicher Zerfall, eine Retrospektive, Fotomuseum Winterthur, Switzerland
2002
TV Mania, Galerie Barbara Weiss, Berlin, Germany
The Insulted and the Injured, Pace/MacGill Gallery, New York, USA
TV Mania, Galerie der Stadt Schwaz, Schwaz, Austria
2001
Boris Mikhaïlov: Case History & Heiner Müller Projekt, Haus der Kulturen der Welt, Berlin, Germany
BildMuseet, Umea, Sweden
Orchard Gallery, Derry, GB
The Photographic Museum, Helsinki, Finland
Saatchi Gallery, London, UK
2000
Boris Mikhaïlov. 2000 Hasselblad Award Winner, Hasselblad Center, Göteburg, Sweden
Boris Mikhaïlov, The Photographers` Gallery, London ; Dvir Galerie, Tel Aviv, Israel
Galerie Barbara Gross, Munich, Germany

EXPOSITIONS COLLECTIVES / GROUP SHOWS
Sélection depuis 2000 / Selection since 2000
2016
Paris Photo, Grand Palais, Galerie Suzanne Tarasieve, Paris (project by Suzanne Tarasieve & Eugenio Viola), France
Dancing with Myself – Self-portrait and Self-invention – Works from the Pinault Collection, Museum Folkwang, Essen, Germany
Kollektsia ! Art contemporain en URSS et en RUSSIE 1950-2000, Centre Pompidou, Paris, France
Transiciones, Círculo de Bellas Artes, Madrid, Spain (curator: Alexis Fabry)
Les rendez-vous de la Galerie Suzanne Tarasieve #01, Brussels, Belgium
Landscapes and People, Albertina Museum, Vienna, Austria
2015
The Probelm of God, Kunstsammlung NRW, K21 Ständehaus, Düsseldorf, Germany
Paris Photo, Galerie Suzanne Tarasieve, Paris, France
Faces Now, Portraits photographiques européens depuis 1990, Bozar, Brussels, Belgium (curator: Frits Gierstberg)
This is war!, Palazzo del Monte di Pietà, Padua, Italy (curator: Walter Guadagnini)
Manifest Intention. Drawing In All Its Forms, Castello di Rivoli, Turin, Italy (curator: Beatrice Merz, Marianna Vecellio)
Sense (Un)Certainty – A Private Collection, Kunsthaus Zürich, Zürich, Switzerland
Ontheemd, 150 jaar sociale fotografie, OCMW – Maagdenhuismuseum, Antwerp, Belgium
2014
Manifesta 10, The State Hermitage Museum, St. Petersburg, Russia
Kyiv Platform for Contemporary Art: Through Maidan and Beyond, Architekturzentrum Wien, Vienna, Austria
After the Victory, Ermilov Centr, Kharkov, Ukraine
Intractable and Untamed: Documentary Photography around 1979, Museum Ludwig, Cologne, Germany
Playgrounds, Museo Reina Sofia, Madrid, Spain
Art Brussels, Galerie Suzanne Tarasieve, Brussels, Belgium
Art Cologne, Galerie Suzanne Tarasieve, Cologne, Germany
Gallery Artists Show, ShugoArts, Tokyo, Japan
Prix Pictet – Consumption, Bernheimer Fine Art Photography, Munich, Germany
The Ukrainians , daadgalerie, Berlin, Germany
2013
À triple tour : collection Pinault, La Conciergerie, Paris, France
Théâtre du monde, La Maison rouge, Paris, France
Russisches Berlin, Central Exhibition Hall, Perm, Russia
The ShugoArts Show, ShugoArts, Tokyo, Japan
The Desire for Freedom – Arte in Europa dal 1945, Palazzo Reale, Milan, Italy
Expansion Of The Object, Moscow museum of modern art – MMOMA, Moscow, Russia
Riotous Baroque: From Cattelan to Zurbarán, Guggenheim Museum, Bilbao, Spain (curator: Bice Curiger)
Quartiers d'été de la collection Bernard Magrez, Villa Roches Brunes, Dinard, France
ART PARIS ART FAIR, Galerie Suzanne Tarasieve, Paris, France
Ukrainian News, Centre for Contemporary Art Ujazdowski Castle, Warsaw, Poland
ART COLOGNE, Galerie Suzanne Tarasieve, Cologne, Germany
ART BRUSSELS, Galerie Suzanne Tarasieve, Brussels, Belgium
Primrose, Fotografiemuseum Amsterdam, Amsterdam, Netherland
This Infinite World , Fotomuseum Winterthur, Winterthur, Germany
Critique and Crises, Art in Europe Since 1945, Kumu Art Museum, Tallinn
Ukraine: Expropriation, Grinberg Gallery, Moscow, Russia
We Fragment, Collect and Narrate – Cultuurcentrum Mechelen, Mechelen
2012
9th Shanghai Biennial, Shanghai, China
C'est la vie – Das ganze Leben, Der Mensch in Malerei und Fotografie, Deutsches Hygiene Museum, Dresden, Germany
Reality Bites, The document in contemporary art – Works from Kiasma collection, Kiasma, Museum of Contemporary Art, Helsinki, Finland
Theatre Of The World, MONA – Museum of Old and New Art, Hobart Tasmania, Australia
Gaiety Is The Most Outstanding Feature Of The Soviet Union, Saatchi Gallery, London, England
Junge Menschen, Fotomuseum Winterthur, Winterthur, Switzerland
Everything Was Moving: Photography from the 60s and 70s, Barbican Art Gallery, London, England
Durchsucht, fixiert, geordnet, Museum für Gegenwartskunst Siegen, Germany
La Belle & la Bête, Institut Culturel Bernard Magrez, Bordeaux, France
Fotofestival Mannheim Ludwigshafen Heidelberg, Heidelberger Kunstverein, Heidelberg, Gemany
2nd Ural Industrial Biennial Of Contemporary Art – Production Of Meanings, Ural Industrial Biennial, Iekaterinbourg, Russia
Riotous Baroque – From Catelan to Zurbarán – Manifestations of Precarious Vitality, Kunsthaus Zurich, Zurich, Switzerland
Arsenale 2012 – Ukrainian Biennale of Contemporary Art, Kiev, Ukraine
Fremde Überall – Foreigners Everywhere, curated by Ami Barak (from Collection Pomeranz), Jüdisches Museum, Vienna, Austria
Visible / Invisible, Toyota Municipal Museum of Art, Toyota, Japan
Art Cologne, Galerie Suzanne Tarasieve Paris, Cologne, Germany
2011
People and the City, WINZAVOD Centre for Contemporary Art, Moscow, Russia (UniCredit Art Collection)
Photography Calling, Sprengel Museum Hannover, Germany
New Documentary Forms, Tate Modern, London, England
The world belongs to you, Palazzo Grassi, Venice, Italy
8. Mercosul Bienniale, Brazil
6th Curitiba Biennial, Curitiba, Brazil
New Museum, New York, USA
Kunstverein Landau, Landau, Germany
Aires de jeu, champs de tensions, Pavillon Populaire, curated by Monika Faber, Montpellier, France
Investigations of a Dog, Works from the FACE Collections, Magasin 3, Stockholms Konsthall, Stockholm, DESTE Foundation, Athens, Greece
2010
Les recherches d'un chien, La Maison Rouge / Fondation Antoine de Galbert, Paris, France
Arbeit / Labour – Set 7 from the Collection and Archive of the Fotomuseum Winterthur, Fotomuseum Winterthur,
Zürich, Switzerland
Realismus – das Abenteuer der Wirklichkeit. Courbet – Hopper – Gursky, Kunsthalle Emden, Emden, Germany
Sexuality and transcendence, Pinchuk Art Center, Ukraine
Investigations of a Dog, works from FACE Collections, Ellipse Foundation, Cascais, Portugal
Photo I, Photo You, Calvert 22, London, UK
Four Perspectives through the Lens : Soviet Art Photography in the 1970 – 1980, The Lower Dodge Gallery,
New Jersey, USA
2009
Four Perspectives Trough th Lens : Soviet Art Photography in the 1970s – 1980s, Jane Voorhees Zimmerli Art Museum, New Jersey, USA
Movie Painting, National Center For Contemporary Art (NCCA) – Moscow Branch, Moscow, Russia
1968. Die Große Unschuld, Kunsthalle Bielefeld, Bielefeld
Printed Matter – Set 6 aus der Sammlung des Fotomuseum Winterthur, Fotomuseum Winterthur, Winterthur, Switzerland
Investigations of a Dog, works from FACE Collections, Foundazione Sandretto Re Rebaudengo, Turin, Italy
2008
Helga De Alvear im Dialog mit Harald Falckenberg, Sammlung Falckenberg, Kulturstiftung Phoenix Art, Hamburg, Germany
La Ilustracion total.Rte Conceptual de Moscu 1960-1990 – Fundación Juan March, Madrid, Spain
Efter Eisenstein, Lunds konsthall, Lunds, Sweden
Fluid Street-alone, together, Kiasma Museum of Contemporary Art, Helsinki, Finland
Liebe. Love. Paare – Gustav-Lübcke-Museum, Hamm, Germany
2007
Hot + Bothered: Looking at the Landscape/Thinking about the World, Pace/MacGill Gallery, New York, USA
What does the jellyfish want?, Museum Ludwig, Cologne, Germany
52. Biennale Venedig, Pavillon der Ukraine
Der Kontrakt des Fotografen, Museum Morsbroich, Leverkusen, Germany
2006
Der Kontrakt des Fotografen, Akademie der Künste, Berlin, Germany
In the Face of History: European Photographers in the 20th Century, Barbican Art Gallery, London, UK
Twilight-Photography in the Magic Hour, Victoria and Albert Museum, London, UK
2005
Circa Berlin, Nikolaj, Copenhagen Contemporary Art Center, Denmark
Minimalist Kitsch & Visionäre Sammlung Vol.1, Haus Konstruktiv, Zürich, Germany
2004
Verworpenen en Zondaskinderen, De Hallen Harlem, Netherlands
Social Creatures. How Body becomes Art / Soziale Kreaturen. Wie Körper Kunst wird, Sprengel Museum Hanover, Germany
The Beauty of Darkness, Reflex Modern Art Gallery, Amsterdam, Netherlands
Berlin-Moskau / Moskau-Berlin 1950-2000, Staatliche Tretjakow-Galerie, Moscow, Russia
Photo Exhibition, Barbara Gross Galerie, Munich, Germany
Fotografia Verbal: Ilya Kabakov, Boris Mikhaïlov, Museuserralves, Museu de Arte Contamporanea, Porto, Portugal
Privatisierungen. Zeitgenössische Kunst aus Osteuropa, KW Institute for Contemporary Art, Berlin, Germany
Channel Zero, Netherlands Media Arts
Institute/Montevideo TBA, Amsterdam, Netherlands
Dorf in die Metropole – Rohkunstbau in Berlin, Studio 1, Künstlerhaus Bethanien, Berlin, Germany
Architektur der Obdachlosigkeit. Biss zu Gast in der Berlinischen Galerie, Berlinische Galerie, Berlin, Germany
2003
Witness. Contemporary Artists document our Time, Barbican Gallery, London, UK
Cruel + Tender, The Real in the Twentieth-Century Photograph, Tate Modern, London, UK
Warum, Martin-Gropius-Bau, Berlin, Germany
Berlin/Moskau, Moskau/Berlin 1950-2000, Martin-Gropius-Bau, Berlin, Germany
Mircro Politicas (3). Arte Y Cotidianidad, Espai D'Art Contemporani De Castello, Castello, Italy
Traumfabrik Kommunismus, Schirn Kunsthalle, Frankfurt/Main, Germany
Auf der Suche nach Identität. Boris Mikhaïlov und Studierende der HGB Leipzig, Hochschule für Grafik und Buchkunst, Leipzig, Germany
Architektur der Obdachlosigkeit, Pinakothek der Moderne, Munich, Germany
cruel + tender / zärtlich + grausam. Fotografie und das Wirkliche, Museum Ludwig, Cologne, Germany
2002
Sand in der Vaseline. Künstlerbücher II, 1980-2002, Kaiser Wilhelm Museum, Krefeld, Germany
2001
From the 60 until now…, Museum of Modern Art, New York, USA
The Citibank Private Bank Photography Prize 2001, The Photographer's Gallery, London, UK
Remake Berlin, DAAD Galerie, Berlin, Germany
Home/Homless, Bo01 City of Tomorrow, Malmö, Sweden
Remake Berlin, Internationale de la Photographie d'Arles 2001, Arles, France
Trade, Fotomuseum Winterthur, Switzerland
Autowerke, Franz Hals Museum, Haarlem, Netherlands
2000
Remake Berlin, Fotomuseum Winterthur, Switzerland
12th Biennale of Sydney, Sydney, Australia
Museum für Zeitgenössische Kunst, Ljubiljana, Slovenia
Positions Attitudes Actions, Social and Political Commitment in Photography, Foto Biennale Rotterdam, Netherlands
How you look at it. Fotografien des 20. Jahrhunderts, Sprengel Museum, Hannover and Städelsches Kunstinsti-tut, Frankfurt, Germany
BMW Collection: Autowerke, Hamburg, Munich, Germany
Global Conceptualism. Points of Origin, 1950s-1980s, MIT, Cambridge, UK
After the Wall, Kunst und Kultur im postkommunistischen Europa, Ludwig Museum Budapest and Hamburger Bahnhof, Berlin, Germany

PRIX / AWARDS
2015 Goslarer Kaiserring prize 2015
2012 Spectrum Photography Prize
2003 General Satellite Corporation Art Prize
2001 Krazna-Krausz Photography Book Award
The Citibank Photography Prize
2000 Rencontres d'Arles Photography Book Award
Hasselblad Foundation International Award in Photography
1998 Kulturstift ung Landis & Gyr Fellowship at the Collegium Helveticum, Zurich
1996 DAAD, Deutscher Akademischer Austauschdienst Grant, Berlin
1996 Coutts Contemporary Art Foundation Award, Zurich
1994 Fellowship at Light Work, an artist-in-residence program, Syracuse University, Syracuse

BIBLIOGRAPHIE / BIBLIOGRAPHY (Selection)
2016
Yamina Benaï, L'Officiel Art – Hors série, n° 01, 2016, p. 31
2015
"Boris Mikhaïlov – Arles, Paris … and.," exhibition catalog, text by Chantal Pontbriand, published by Galerie Suzanne Tarasieve, Paris
Brigitte Ollier, "Mikhaïlov, un Ukrainien à Paris et à Arles", Libération, n° 10471, January 17-18
Sophie de Santis, Figaroscope, n° 21907, January 14
2014
Yamina Benaï, Marion Bonraisin, Pierre Lefort, Chiara Pirri & Isabella Seniuta, L'Officiel Art, June-July-August 2014, n° 10, p. 90-99
2012
L'insensé, November.
Eliza Williams, "Boris Mikhaïlov – Spovieri – London", Flash Art, n° 284, May-June
Matthias Reichelt, "Boris Mikhaïlov- Time is out of joint", Kunstforum, n° 215, April-June
Vincent Delaury, "Boris Mikhaïlov", L'Oeil, n° 644, March
Brigitte Ollier, "Mikhaïlov, l'Ukraine sans artifices", Libération, February 20, p. 33
Coralie Pierret, "La photo-docu de Boris Mikhaïlov", Le Parisien, February 16
Laurent Boudier, "Complètement à l'Est", Télérama Sortir, n° 3239, Feb. 8 – 14
Antoine Soubrier, "Boris Mikhaïlov à Paris ; turbulences d'un anti-héros de l'ex URSS", Actuphoto, January 30
Télérama Sortir, n° 3237, January 25
Claire Guillot, "Boris Mikhaïlov – Galerie Suzanne Tarasieve", Le Monde, January 23
Agnes le Morvan, "Dans les eaux troubles de l'Ukraine soviétique", Ouest France, n° 20503, January 20
Roxana Azimi, "L'opéra urbain de Boris Mikhaïlov", Le Nouvel économiste, n° 1596, Jan. 19-25
Roxana Azimi, "Tea, Coffee, Cappuccino", Le Quotidien de l'Art, n° 66, January 16
Valérie Duponchelle, "Boris Mikhaïlov", Le Figaro, January 9
2011
Elisabeth Couturier, Photographie contemporaine, Ed. Flammarion, p. 214
Adrian Searle, The Wedding, Editions Mörel Books
Erik Vroons, "Boris Mikhaïlov, Yesterday's Sandwich", GUP International Photography Magazine #31, Oct., p. 41
Poala Mosso, Sofia Rojas and Angelica Navarro, "Los artistas de oro / The golden artists", ARTE ALLIMITE, 50 ediciones, Aniversario n° 50, Sept-Oct
"Boris Mikhaïlov, portfolio", Les InRockuptibles, July 27 – August 16, p. 42-45
Fabrice Bousteau, "Venise : la fondation Pinault a cinq ans – L'éloge de l'art dans le monde", Beaux arts magazine, June, p. 63.
Véronique Bouruet-Aubertot & Sylvie Blin, "Venise contemporaine", Connaissance des arts, n° 694, June.
"Boris Mikhaïlov's photographs, Harsh pictures of harsh", The Economist, June 28.
Ariella Budick, "Boris Mikhaïlov: Case History, Museum of Modern Art, New York", Financial Times, June 9.
Ken Johnson, "Behold the Anonymous Downtrodden", The New York Times, June 2.
2010
The Hasselblad Award 1980–2010, Hasselblad Foundation, Goteborg
Special Russie, PHOTO Magazine, n°471 juillet, p.54-55
David Teboul, Boris Mikhaïlov / I've been here once before, Ed. Hirmer & Les Presses du Réel (artist book)
2009
Boris Mikhaïlov: Maquette Braunschweig, Steidl, Göttingen
2008
Total Enlightenment: Conceptual Art in Moscow 1960 – 1990, Fundacion Juan March, Madrid; Schrin Kunsthalle, Frankfurt; Hatje Cantz, Ostfildern
Look at me I Look at Water or Perversion of Repose 1999, Galerie Suzanne Tarasieve, Paris
2007
Boris Mikhaïlov – Suzi et cetera, Verlag der Buchhandlung, Walther König, Cologne
Peter Doroshenko and Claire Staebler, eds., A Poem about an Inland Sea, Ukranian Pavilion at the Venice Biennale, Venice, Pinchuk Art Centre, Kiev
"Banzai!", Art Times, www.art-times.ru, November 21
Eric Aichinger and Fremde Sitten, "Boris Mikhaïlov bei Barbara Weiss", www.artnet-magazine.de, November 9
Christine Meffert, "Boris Mikhaïlov", Die Zeit – Zeitmagazin Leben, no. 41, October 4
"Boris Mikhaïlov: A Simple Question a Simple Answer", Gomma Magazine, Vol. 3, pp. 99, 117-119.
"Boris Mikhaïlov: Yesterday's Sandwich and Other Life Stories", Bijutsu Shuppan-Sha, Vol. 3, no. 892, pp.131-140
2006
Boris Mikhaïlov: Yesterday's Sandwich, Phaidon Press, London
Crimean Snobbism, Rat Hole Gallery, Tokyo
Berlin-Tokyo/Tokyo-Berlin, Art from Two Cities, Neue Nationalgalerie, Berlin; Mori Art Museum, Tokyo; Hatje Cantz, Ostfildern
In the Face of History: European Photographers in the 20th Century, Barbican Art Gallery, London
Brian Dillon, "All Too Human, Humanism – What on Earth is it?", Art Review, no. 4, October, p. 102
Adrian Searle, "Out of Sight", The Guardian, October 24, p. 23-25
Joanna Pitman, "When the night comes falling", The Times, October 11
When Sky was Sea – 1998- 2005, Galerie der Stadt Schwaz, Schlebrügge, Vienna
2005
The Theatre of Art: Masterpieces from the Collection of the Ludwig Museum, Villa Manin, Centro d'arte contemporanea, Codroipo
Ruedi Schorno, "Das Gesicht der Armut – Boris Mikhaïlov Case History", Kunst 21, Das Magazin für Zeitgenössische Kunst, No. 9, October
Ángela Molina, Manifesta 5: Una Bienal sin ADN, El País, Madrid, June 19
Circa Berlin, exhibition catalouge, February – March, p. 47
Miradas y Conceptos en la Colección Helga de Alvear, Museo Extremeño e Iberoamericano de Arte Contemporáneo
2004
Boris Mikhaïlov: Look at Me I Look at Water, Or Perversion of Repose, Steidel Göttingen
The Post-Communist Condition, KW Institute for Contemporary Art, Kunst Werke Berlin; Suhrkamp Verlag, Germany
SOZIALE KREATUREN, Sprengel Museum Hannover, Hannover
Verbal Photography: Ilya Kabakov and Boris Mikhaïlov, Museum Serralves, Porto.
Boris Mikhaïlov: Testimony of the Negative, Centre for Contemporary Art Ujazdowski Castle, Warsaw
"ParaDocs", Bulletin no. 6, Stedelijk Museum, Amsterdam
Matthias Flügge and Markus Heinzelmann, eds., Der Kontrakt des Fotografen, Die Akademie der Künste, Berlin; and Museum Morsbroich, Leverkusen; Verlag für Moderne Kunst, Nuremberg
Ernst Barlach, Kathe Kollwitz, Boris Mikhaïlov, Kunsthalle Goeppingen, Goeppingen
2003
Urs Stahel, ed., Boris Mikhaïlov: A Retrospective, Fotomuseum Winterthur; Scalo.
Berlin-Moscow / Moscow-Berlin 1950-2000, Martin-Gropius Bau, Berlin, Nicolai Verlag, Berlin.
Boris Mikhaïlov: Russia's Social Decay Documented Photographically, Frans Hals Museum, Haarlem
Cruel and Tender: Realism and Photography, Tate Modern, London; Museum Ludwig, Cologne.
Nissan N. Perez and Adele Reinhartz, Corpus Christi: Photographic Representations of Christ, 1850-2001,
Deichtorhallen Hamburg, Hamburg; Edition Braus, Germany
Warum?, Martin Gropius-Bau, Berlin; Museum Serralves, Porto
Witness, Barbican Center, London
Micropolitics III (1980-1968), EACC – Espai d ́Art Contemporani de Castelló, Castelló
2002
Boris Mikhaïlov: Salt Lake, Pace/MacGill Gallery, Steidl, Göttingen
Metropolitan Iconography, The 25th Sao Paulo Biennial, Sao Paolo
Parc humà, Institut de Cultura de Barcelona, Palau de la Virreina, Barcelona, and Centre de Cultura, Palma de Mallorca
How Extraordinary that the World Exists!, CCAC Wattis Institute for Contemporary Arts, San Francisco.
Balzam, Helmhaus Zurich, Zurich
Chiara Bertola and Guido Costa, eds., Boris Mikhaïlov, Venice.
Remake Berlin, Steidl, Göttingen
2001
Gilda Williams, Boris Mikhaïlov 55, Phaidon Press, London
The Citibank Private Bank Photography Prize 2001, The Photographer's Gallery, London
Instant City, Centro per l'Arte Contemporanea Luigi Pecci, Prato
Boris Groys, Home/Homeless, Bo01 City of Tomorrow, Malmo
Kunst und Kur / arte e benessere, Kunsthaus Meran, Merano
Remake Berlin, Festival Internationale de la Photographie d'Arles 2001, Arles
2000
Gunilla Knape and Boris Groys, eds., Boris Mikhaïlov: The Hasselblad Award 2000, Hasselblad Center, Scalo, Gothenburg
Boris Mikhaïlov, Drucksache N.F.4, Richter Verlag, Dusserdolf
Ich und die Anderen, Müncher Stadtmuseum, Munich
BMW Collection, Autowerke, Hamburg and Munich
Positions Attitudes Actions: Social and Political Commitment in Photography, Foto Biennale Rotterdam, Rotterdam
Bons Baisers de Russie, Festival Toulouse, Toulouse
Remake Berlin, Fotomuseum Winterthur, Winterthur
Kirk Varnedoe, Paola Antonelli and Joshua Siegell, eds., Modern Contemporary: Art at MoMA since 1980, Thames & Hudson, London
1999
Boris Mikhaïlov: Case History, Scalo, Zurich, Berlin, New York
After the Wall, Vol. 1, 2, Moderna Museet, Stockholm; Museum of Contemporary Art, Ludwig Museum, Budapest; Nationalgalerie im Hamburger Bahnhof, Berlin
Future is Now, Ukrainan Art in the Nineties, Museum of Contemporary Art, Zagreb
Missing Link: The Image of Man in Contemporary Photography, Stemmle, Kilchberg/Zurich
Under/Exposed, Stockholm Metro, Stockholm
Global Conceptualism: Points of Origin, 1950s-1980s, Queens Museum of Art, New York; Walker Art Center, Minneapolis; Miami Art Museum, Miami; Vancouver Art Gallery, Vancouver; MIT List Visual Arts Center, Cambridge
1998
Boris and Alexis Schwarzenbach and Margarita Tupitsyn, Unfinished Dissertation, Scalo, Zurich, Berlin, New York
The Photography Book, Phaidon Press, London
Boris Mikhaïlov: Les Misérables (About the World), Sprengel Museum Hannover, Hannover
SMA Cahiers 14: Boris Mikhaïlov, Stedelijk Museum, Amsterdam
Peter Osborne, ed., Conceptual Art, Phaidon Press, London
Brigitte Kölle, ed., Portikus 1987-1997, Portikus, Frankfurt
1997
Die Konstruktion des Raumes: 9 x Fotografie, Galerie in der Brotfabrik, Verlag der Kunst, Berlin
1996
Brigitte Kölle, ed., Boris Mikhaïlov, Vol. 1: By the Ground; Vol. 2: At Dusk, Oktagon, Cologne
Coutts Contemporary Art Foundation, Coutts Contemporary Art Awards 1992-1996, Coutts & Co., International Private Banking.
Russian Jewish Artists in a Century of Change: 1890-1990, Prestel, Munich, New York
10th Biennale of Sydney, Sydney
1995
After the Fall, ICA Institute of Contemporary Art, Philadelphia
Brigitte Kölle, ed., Boris Mikhaïlov, Portikus, Frankfurt; Kunsthalle Zurich, Zurich, Oktagon, Stuttgart
If I were a German…, Galerie in der Brotfabrik and Galerie Andrea Weiss, Berlin; Verlag der Kunst, Berlin
Contemporary Photographic Art from Moscow, Academy of Arts, Berlin
1994
Europa, Europa: Das Jahrhundert der Avantgarde in Mittel- und Osteuropa, Hatje Cantz, Ostfildern
Photo-reclamation: New Art from Moscow and St. Petersburg, John Hansard Gallery, London
1992
Carnegie International 1991, Vol. 2, The Carnegie Museum of Art, Pittsburg, Rizzoli International, New York
Premiere Photo, Paris
Herbarium: The Photographic Experience in Contemporary Russian Art, Fotogalerie Wien; Kunsthalle Exnergasse, Vienna
1990
The Missing Picture, MIT List Visual Arts Center, Cambridge
Photo Manifesto: Contemporary Photography in the URSS, Stewart Tabori & Chang Inc., New York
Erosion: Soviet Conceptual Art and Photography of the 1980s, the Pekka Halonen Collection, Amos Anderson Art Museum, Helsinki
Oppositions, Commitment and Cultural Identity in Contemporary Photography from Japan, Canada, Brazil, The Soviet Union and the Netherlands, Uitgeverij 010 Publishers, Rotterdam
1989
Photostroika: New Soviet Photography, Aperture no. 116
Torino Fotografia '89, Biennale Internazionale, Promotrice delle Belle Arti, Turin
1988-1990
New Soviet Photography, Museet for Fotokunst, Odense, Denmark; Kulturhuset, Stockholm; and several other museums in Sweden
1988
Die Zeitgenossische Photographie in der Sowjetunion: Reportagen Sozialer Wirklichkeit, Stemmle, Schaffhausen
Toisin Nakaijat, SN-Kirjat, Helsinki
1986
Another Russia. Through the Eyes of the New Soviet Photographers, From the Collection of Daniela Mrazkova and Vladimir Remes, Thames and Hudson, London

COLLECTIONS PUBLIQUES / PUBLIC COLLECTIONS
Australia
Art Gallery of South Australia, Adelaïde, SA
Austria
Albertina Museum, Wien
Leopold Museum, Wien
UnicreditGroup Art Collection
Croatia
MSU Muzej Suvremene Umjetnosti / Museum of Contemporary Art, Zagreb, Croatia
England
Victoria and Albert Museum, London
Tate Modern, London
Finland
The Finnish Museum of Photography, Helsinki, Finland
Kiasma – Museum of Contemporary Art, Helsinki, Finland
France
Centre Pompidou – Musée National d'Art Moderne, Paris
Collection of the Centre National des Arts Plastiques – CNAP, Paris
FRAC Languedoc – Roussilon, Montpellier
Maison Européenne de la Photographie, Paris
Musée d´Art Moderne de la Ville de Paris – MAM/ARC, Paris
Germany
Berlinische Galerie, Berlin
Hamburger Bahnhof – Museum für Gegenwart, Berlin
Deutsche Bank, Berlin
Museum für Photographie Braunschweig
Museum Folkwang Essen
Sprengel Museum Hannover
Museum Ludwig, Köln
Münchner Stadtmuseum, Munich
Pinakothek der Moderne, Munich
Israel
The Israel Museum, Jerusalem, Israel
Tel Aviv Museum of Art, Israel
Italy
UnicreditGroup Art Collection
Castello di Rivara, Centro d'arte contemporane, Rivara
Japan
Contemporary Art Museum, Kumamoto, Japan
NMAO National Museum of Art Osaka, Japan
Toyota Municipal Museum of Art, Japan
The Netherlands
Foam Fotografiemuseum, Amsterdam, The Netherlands
Stedelijk Museum Amsterdam, The Netherlands
Frans Hals Museum, Haarlem, The Netherlands
Gemeentemuseum Den Haag, The Hague, The Netherlands
Russia
Art4.ru – contemporary art museum, Moscow
Moscow House of Photography, Moscow
National Center for Contemporary Art (NCCA), Moscow
Slovenia
Moderna Galerija, Ljubljana
Spain
Musac – Museo de Arte Contemporáneo de Castilla y León, Léon
Centro de Artes Visuales Helga de Alvear, Cáceres
Cal Cego – Colleccion de Arte Contemporaneo, Barcelone
CGAC – Centro Galego de Arte Contemporánea, Santiago de Compostela
Switzerland
Fotomuseum Winterthur, Winterthur, Switzerland
Ukraineπ
Pinchuk Art Centre, Kiev
United States of America
MoCP – The Museum of Contemporary Photography, Chicago
Jane Voorhees Zimmerli Art Museum, New Brunswick
The Metropolitan Museum of Art, New York
MoMA – Museum of Modern Art, New York
San Francisco Museum of Modern Art – SFMOMA, San Francisco